What has significance and what does not? Many historians ponder this question. Significant people, places, and events, allow people to better understand the past. This project emphasizes the significance of The Wayside Inn, a building that survived being in the middle of a civil war battle and still stands to this day.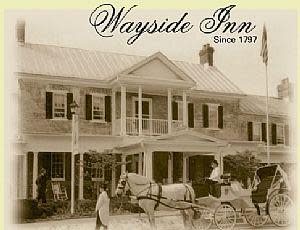 Founded in 1797, this building is considered the oldest continuously run inn in America. Located in Middletown, Virginia. The first official travelers to the inn arrived in 1797, arriving by stagecoach, they stopped for bed and board as they traveled across the Shenandoah Valley. Wayside Inn was then known as Wilkenson's Tavern. The tavern was a renowned stagecoach stop, a relay station where fresh horses were available, and travelers could refresh themselves and rest. [2] The historical significance of this work will show how this place deserves a marker.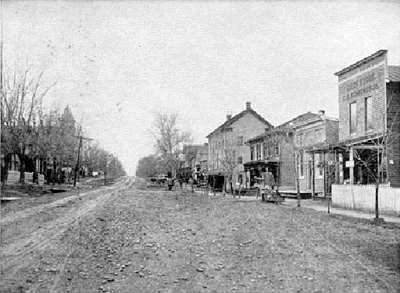 During the Civil War, confederate and northern soldiers frequented the inn for refuge. The inn dreamed neutral ground, served both sides as a medical center, and was spared any destruction, remarkably while Stonewall Jackson's Valley Campaign swept through the area.
Jacob Larrick bought the Inn before the civil war and changed the name to "Larrick's Hotel". In the early part of the 20th century, it was sold again. The new owner, Samuel Rhodes, added a third floor, and wings on each side, and named it the "Wayside Inn". With the development of Middletown, the roads were paved, and the creation of the automobile created a boom in the Valley. With these new travelers the Inn was proclaimed "America's First Motor Inn". In the 1960's a Washington financier and antique collector, Leo M. Bernstein, with an enthusiasm for new projects, and a fascination with Americana, purchased the Inn. He energetically restored and refurbished it with hundreds of antiques, decorating each of the rooms with its own unique style.
Many noted travelers have visited the Inn over the decades, including Jubal Early, General John Pershing, John D. Rockefeller Jr, Thomas Edison, Henry Ford, Harvey Firestone, Paul Newman, Dan Aykroyd, Tom Cruise, Mort Kuntsler, Robert Duvall and Dorothy Hamill, and President James Madison's sister. [3] The significance of this Inn mark it as a historical marker that is unrecognized for its role in the civil war.
The pictures for this work mostly come from https://www.waysideinn1797.com/ The historical pictures offer some insight to the beautiful inn and its design.
History | Middletown, Virginia (middletownva.gov) Some of the information was gathered from this source.
https://www.virginia.org/